Mi Data : Personal Data Transparency
This project was an extensive study on personal data as my final project for the Global Innovation Design Program at RCA/ICL. It was nominated for the Helen Hamlyn Design Awards and also selected to show at the Global Grad Show in Dubai.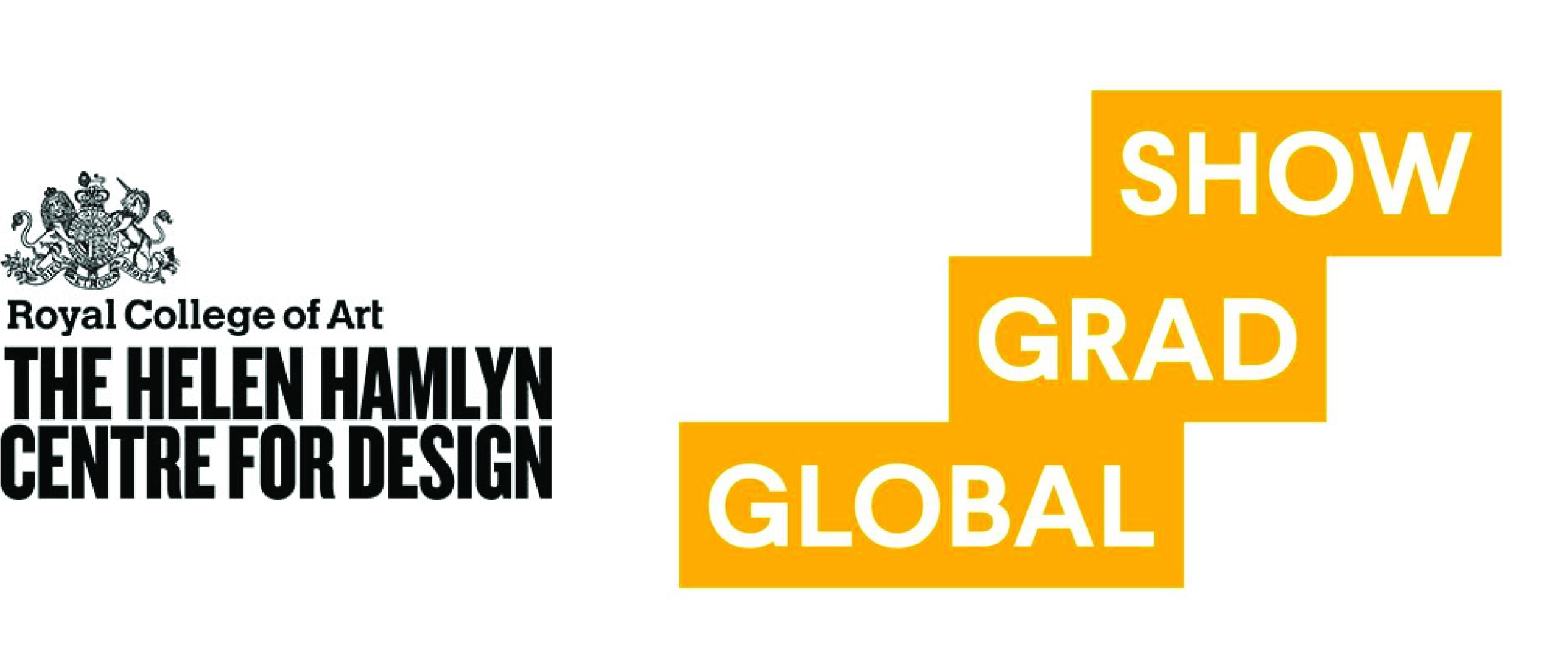 Problem Scope
Personal data transparency is becoming a necessity nowadays, especially with the growing excess of data that individuals produce on a daily basis. We do not notice the data we are producing and this makes us vulnerable to institutions exploiting the use of our personal information by making inferences about us.
Solution
This study suggests a better experience for data transparency for Generation Z users. It addresses the specific needs and wants regarding personal data transparency.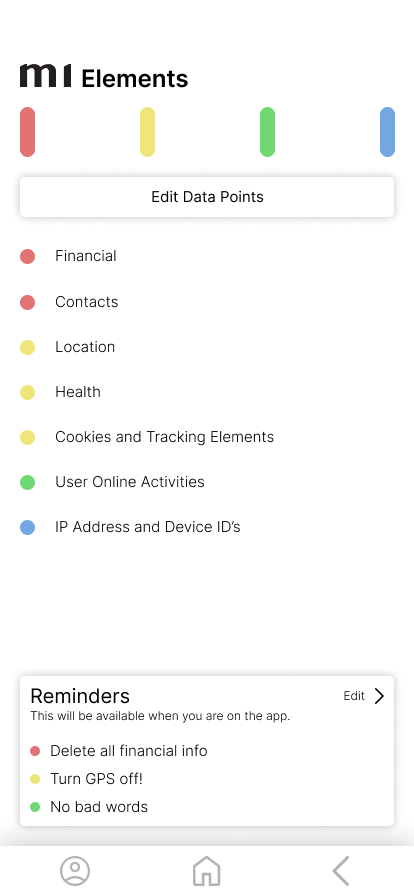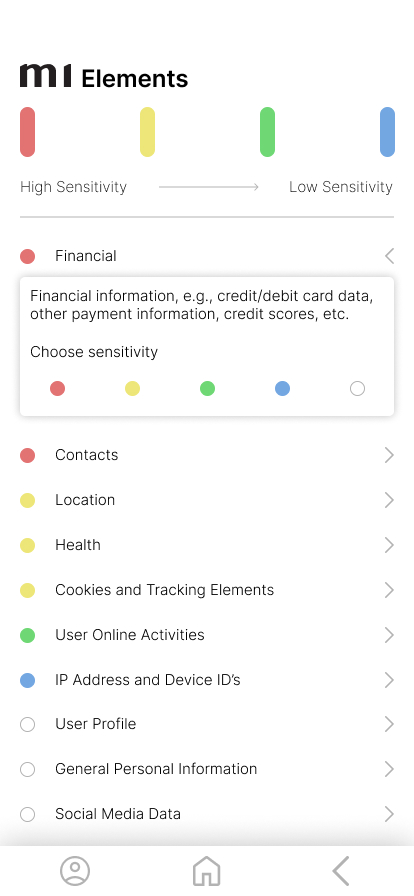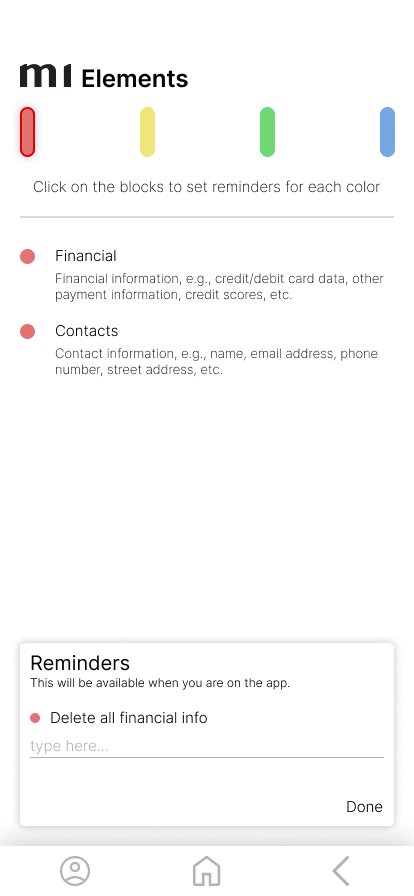 My Role
UX design

UX research

Workshop facilitator
Timeline
Overall: 10+ weeks

Discovery & Research: 4+ weeks

Design & testing: 6 weeks
Mi Data Process
The triple diamond design approach was adopted to grasp an understanding and tackle the complex problem of personal data.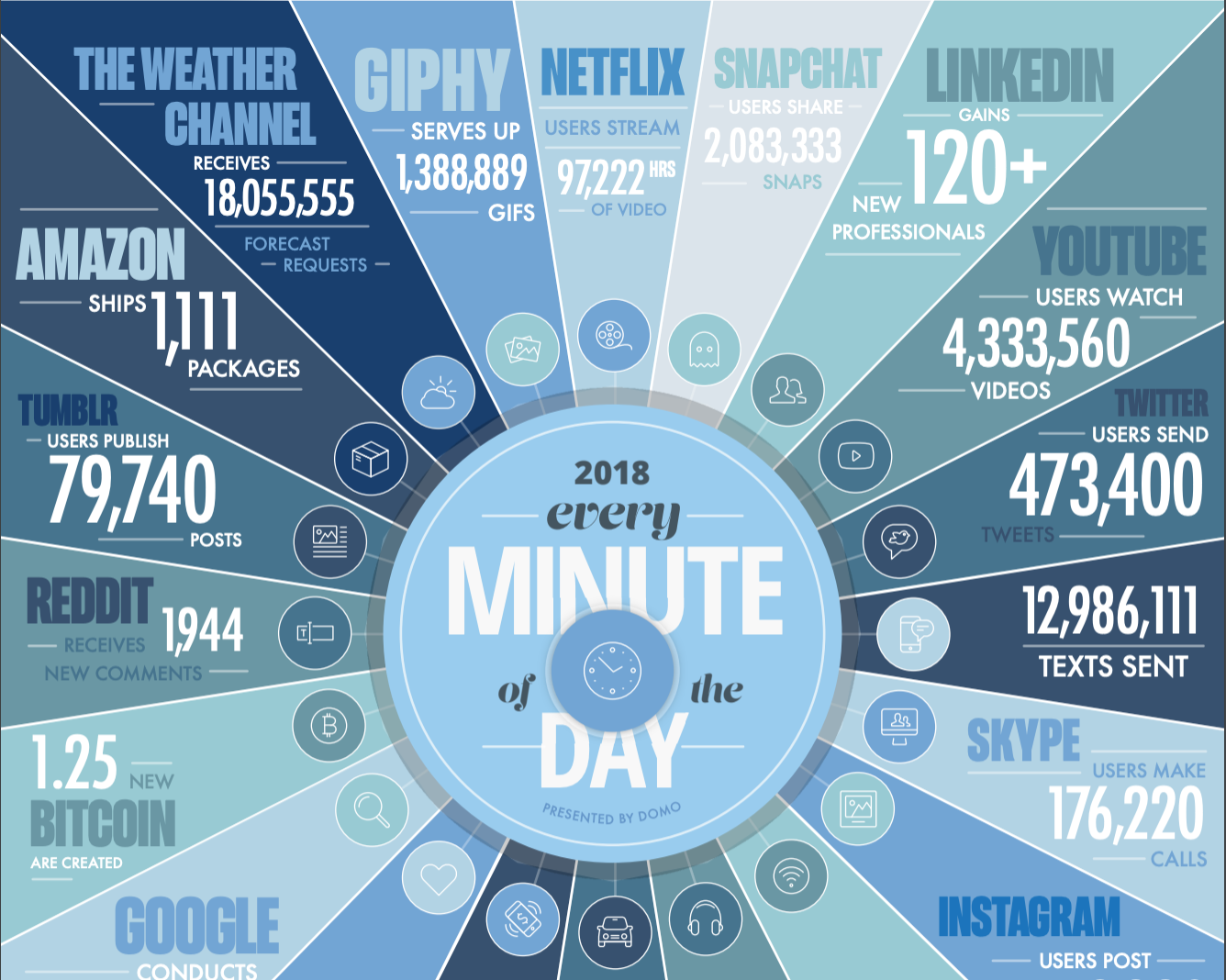 Opportunity Scoping
The research began with and understanding who data affects the most and how it affects them. This lead me to do some secondary research into learning how much data it is we are exposing, speaking with a GDPR representative to better understand what the government is doing to help everyday people protect themselves online, and finally realizing that there is an opportunity to create a design solution.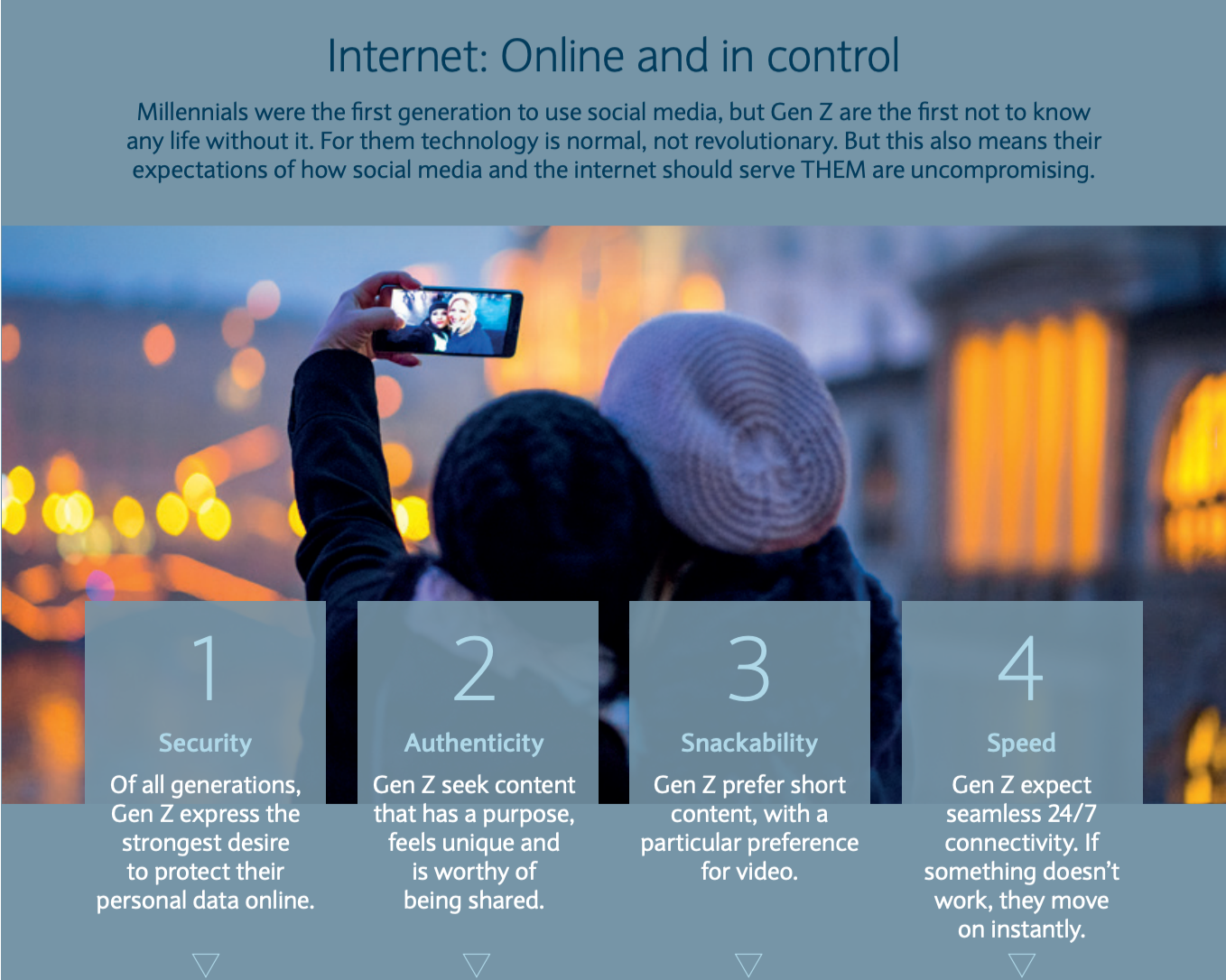 Who this affects most
"[A research by The Exchange Lab and Populus], identifies a disconnect with younger consumers concerned about the use of their personal information, yet freely giving consent to data collection."
"The GDPR was introduced to try to protect consumer's data privacy online, yet a massive tree quarters of UK millennials and Gen Z do not believe it goes far enough, ... ease of accessing content online overrides concerns over data sharing"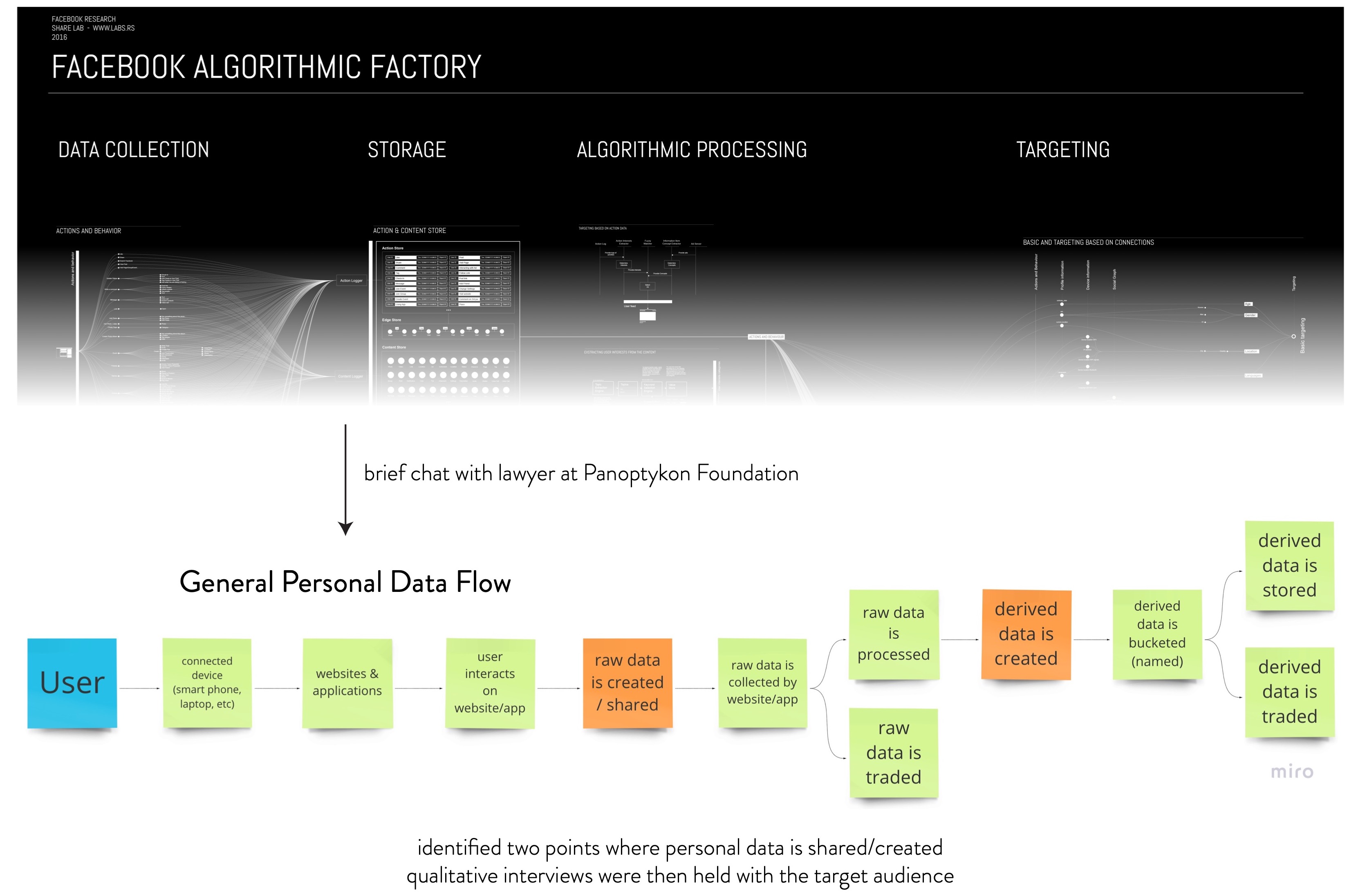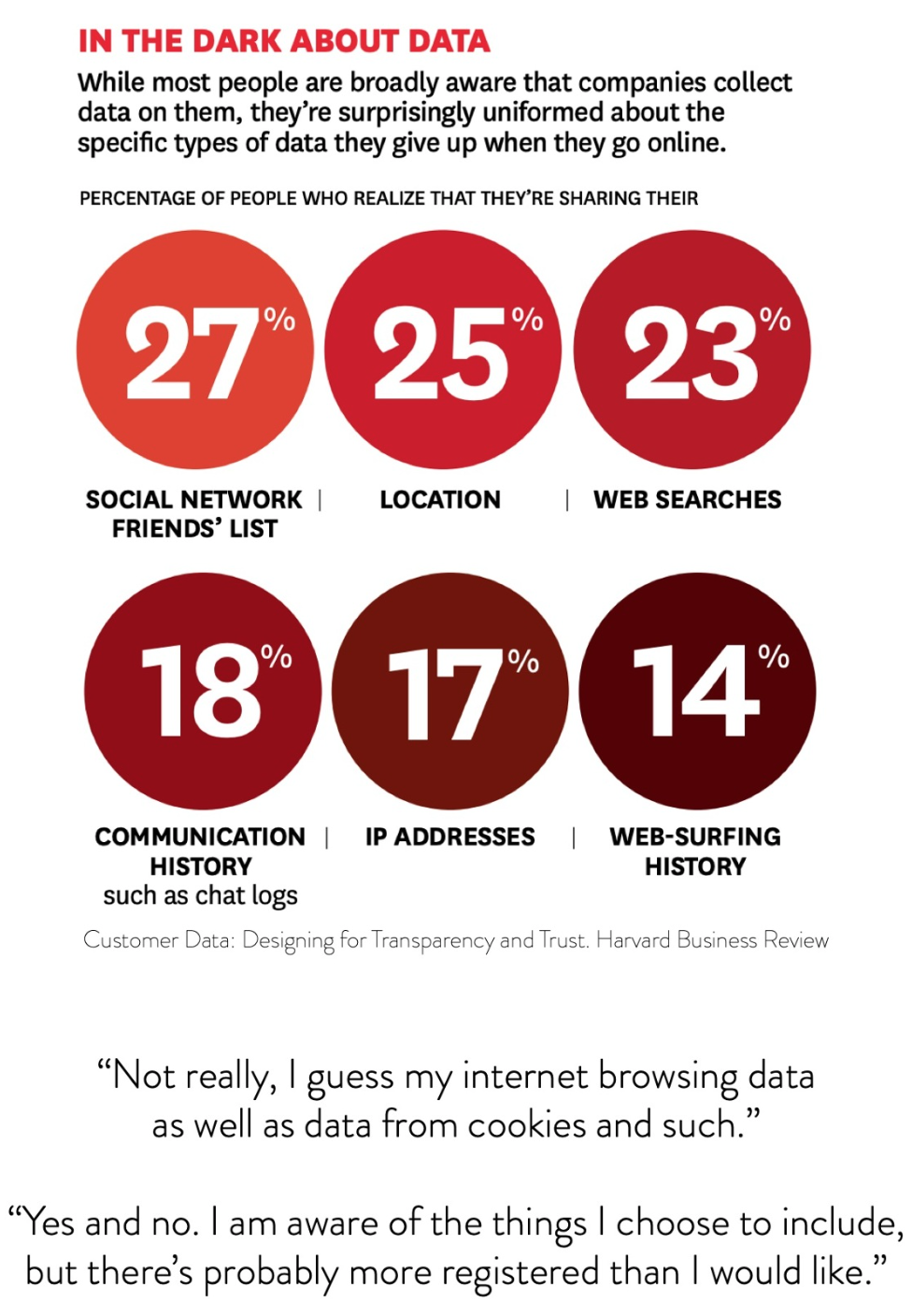 Problem Definition Interviews
After understanding about existing culture behind personal data and also investigating how the data is gathered, I moved on to further define the problem by asking people within the target group. I conducted quick interviews with several members to grasp and understanding of what exactly they want from their data sharing behavior.
What do they actually know about data collection?

What does data security really mean for them?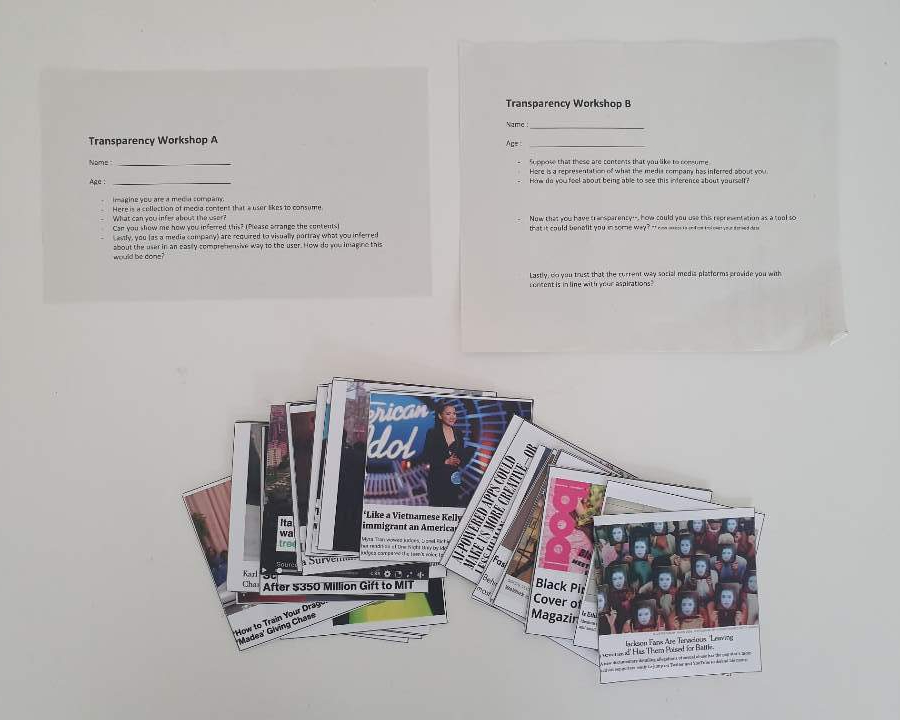 Problem Validation
I created a workshop that would allow participants to experience personal data flow. This would enable them to truly understand what capabilities institutions have once enough data is gathered.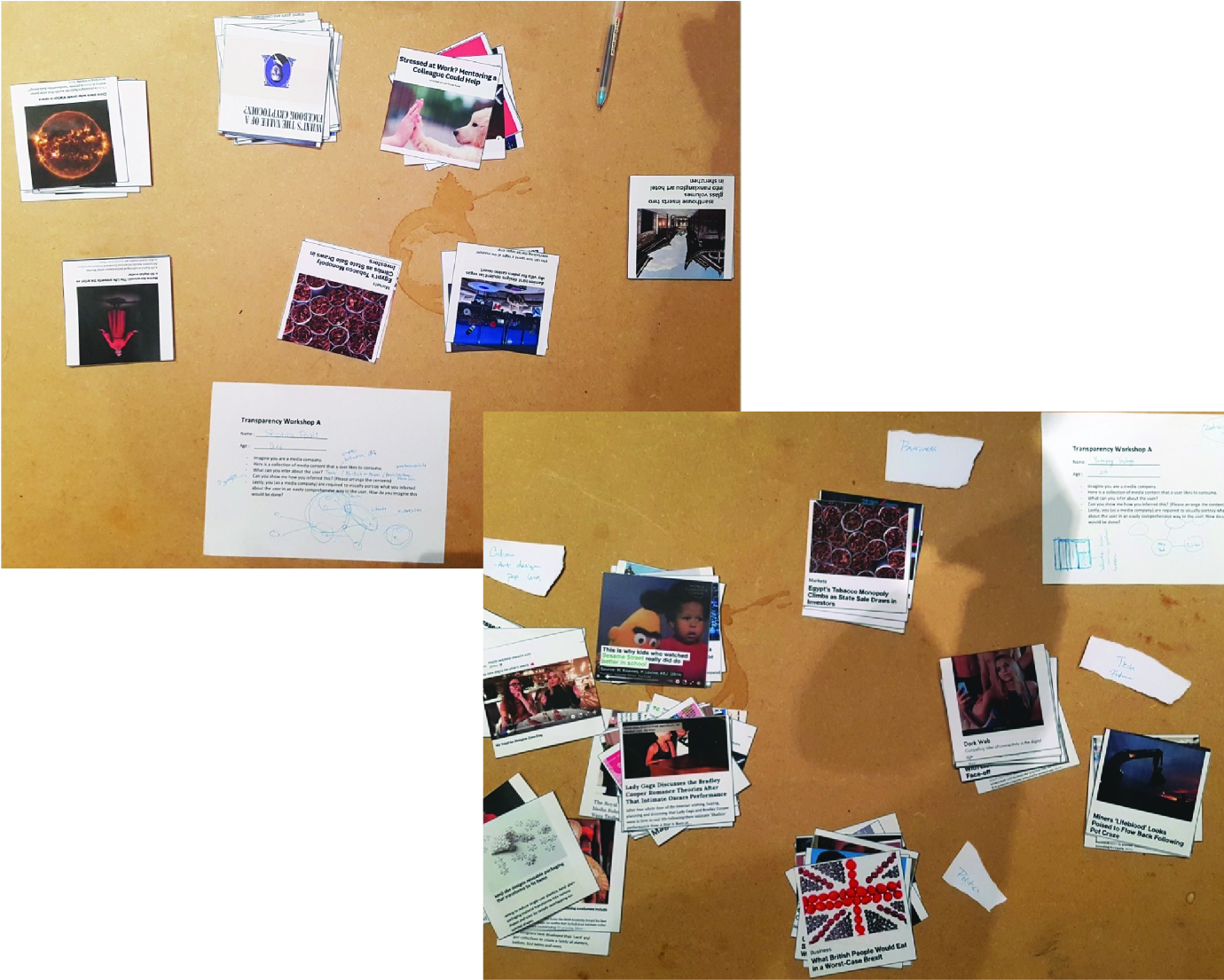 The workshop consisted of two parts:
1: Infer something about the user to give some context of the data points shown as post-it images.
2: Ask how they feel about the experience and how they would use the result as a tool.
All 10 participants said they would like a tool that could help them monitor their data.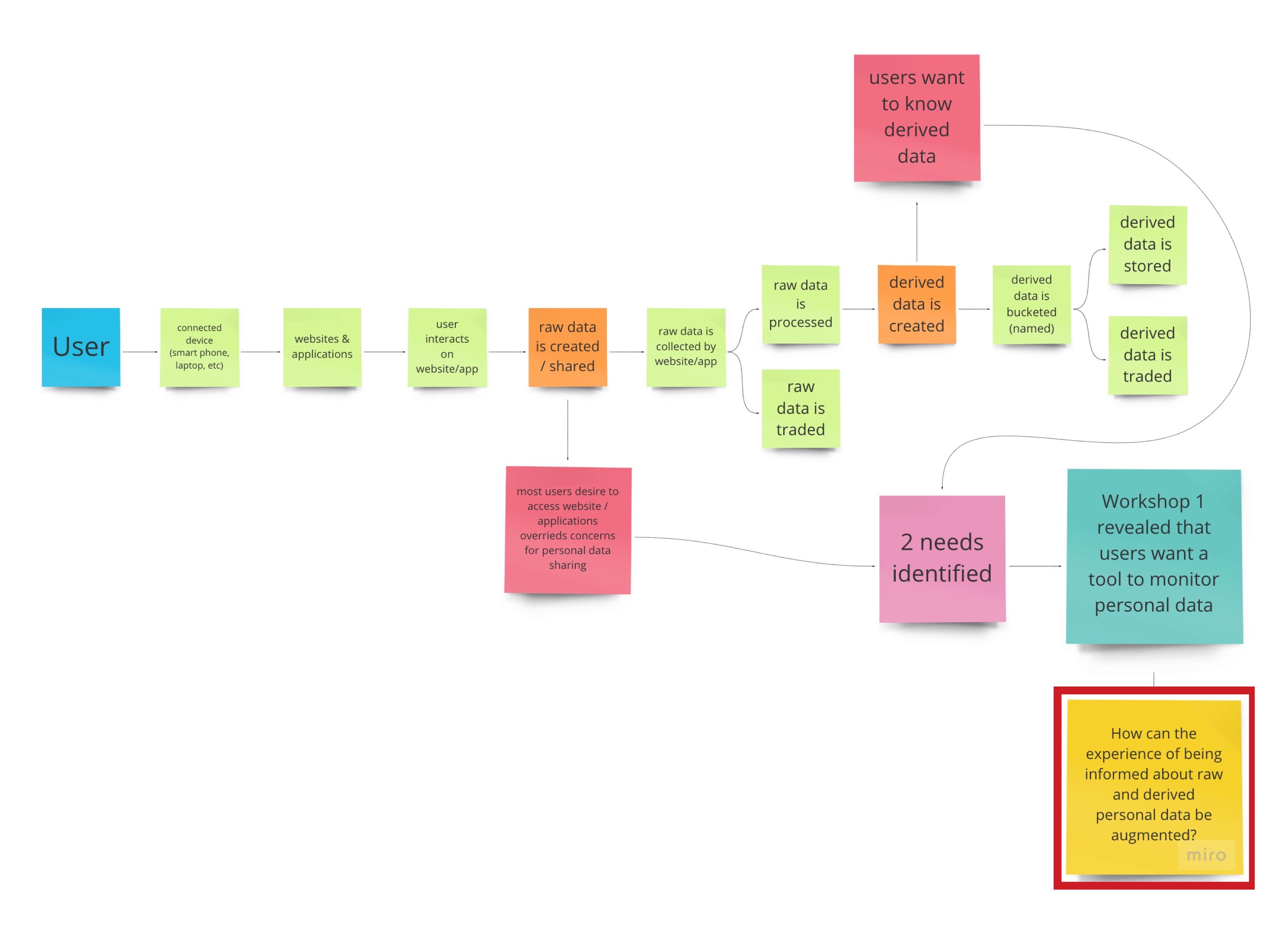 Concept Exploration
After having sketched out some idea, I made some visualization of the concepts that I wanted to explore that would be in line with the missions statement. Each developed concept was then tested with users through 1 on 1 discussions.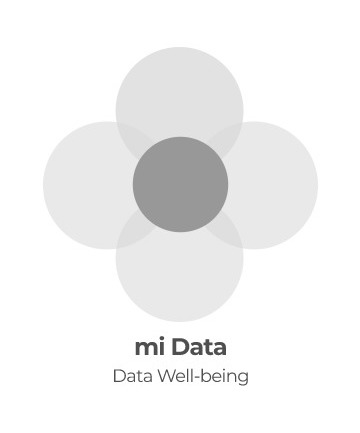 Final Concept
The final concept and solution to the mission statement was to design a monitoring tool that would allow the users a holistic experience of personal data transparency, the type of awareness that the target audience needs and wants.
Final Concept Exploration
I created a co-creation workshop where I showed participants a video on personal data exploitation, and then introduced them to the concept and how the app would work.
The workshop consisted of two parts:
1: What sort of UI would best allow participants to feel like they understand the data they are sharing while not distracting them from what they are doing online.
2: Exploring the best flow within the concept app.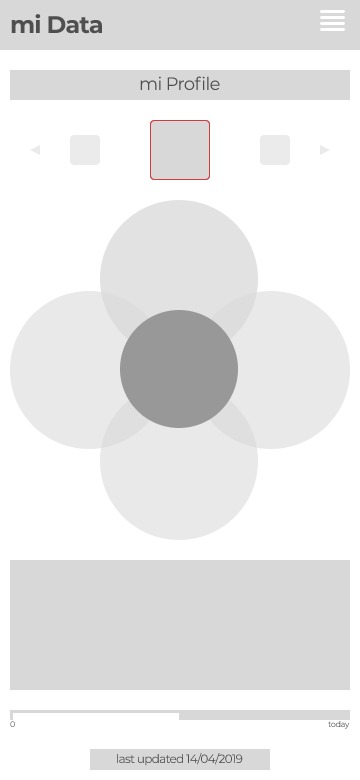 Wireframes and Product Evaluation
Using Sketch, I created basic wireframes that were then used to run another workshop focused on getting detailed interactions in accordance with the user's needs.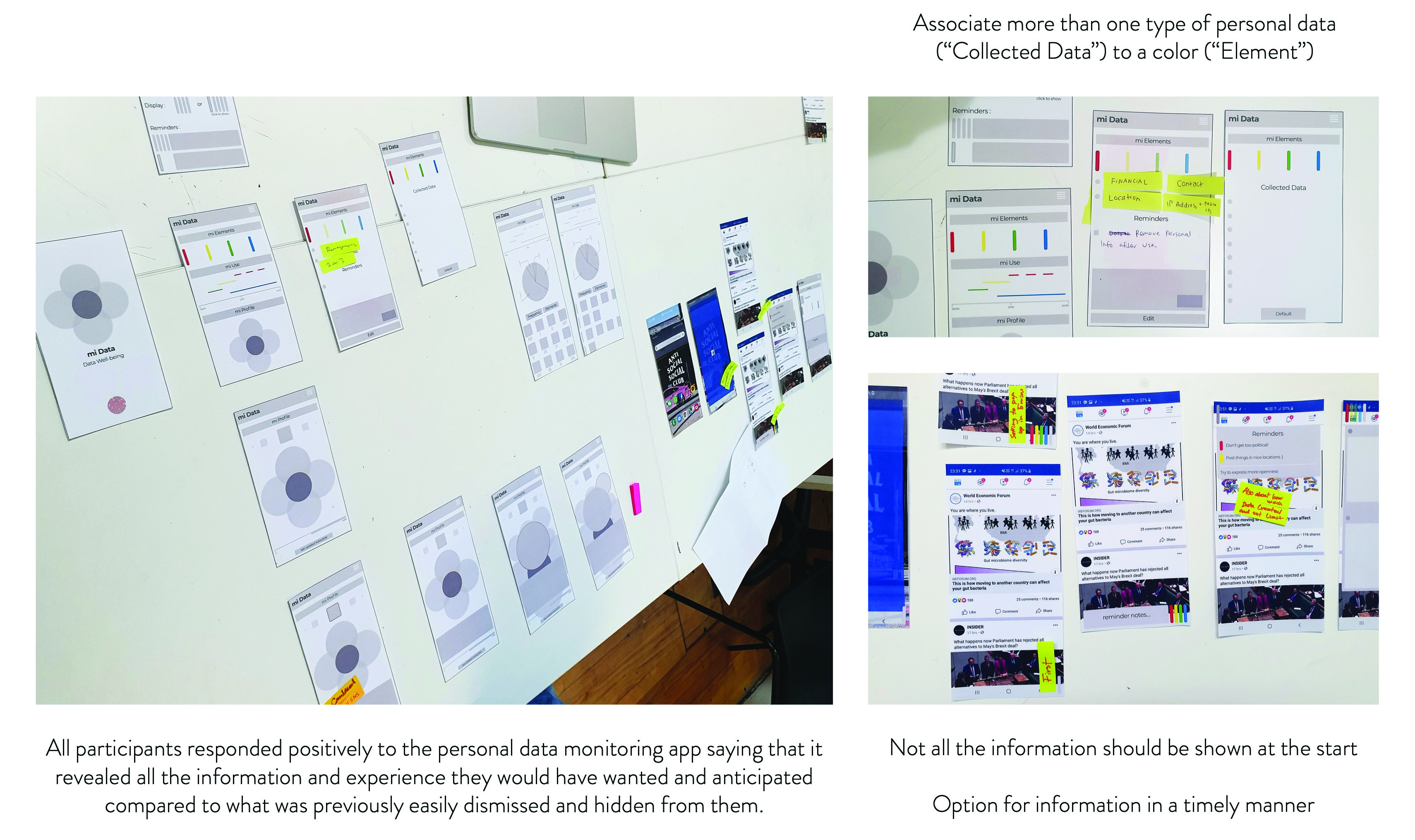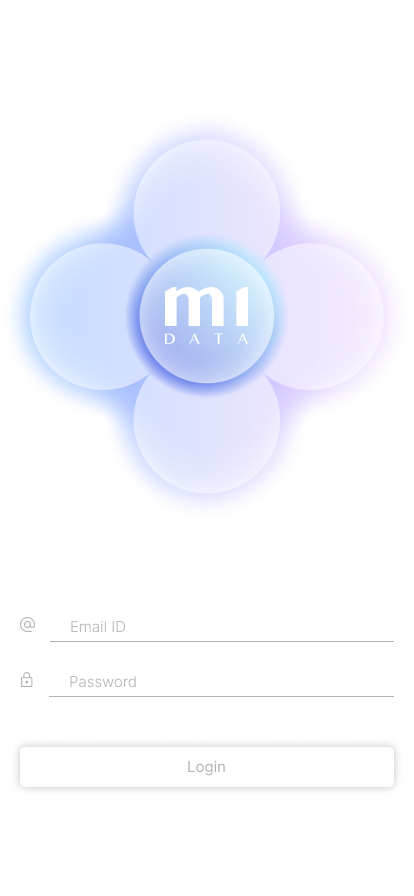 Final + UI Design
After a few more user tests using the prototype above, and minor usability issues were checked, I moved on to design the final screens in Figma. My goal here was to create an app that gave all information the users want fast and effectively. Taking inspiration from dashboards, I had to take away some of the unnecessary visuals that were a bit hard to interact with and focused on delivering the text, which was essential to what the users wanted.
Mi Data in use
Red bar indicates that Mi Data is helping you. This bar can be moved around to any part of the screen or even pushed off the screen to make it disappear.

Clicking on the bar lets you see all the types of data that is being collected. Clicking on the bars again will reduce it to the single red bar.

Swipe on the bars to see the Reminders you set for the colors.

You can also check the details of the data that is being collected.

Click on the bars again to make everything disappear and remain only with the single red bar.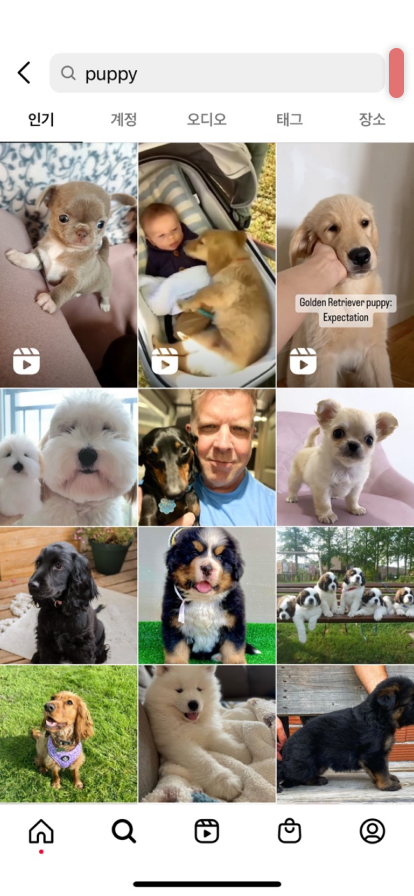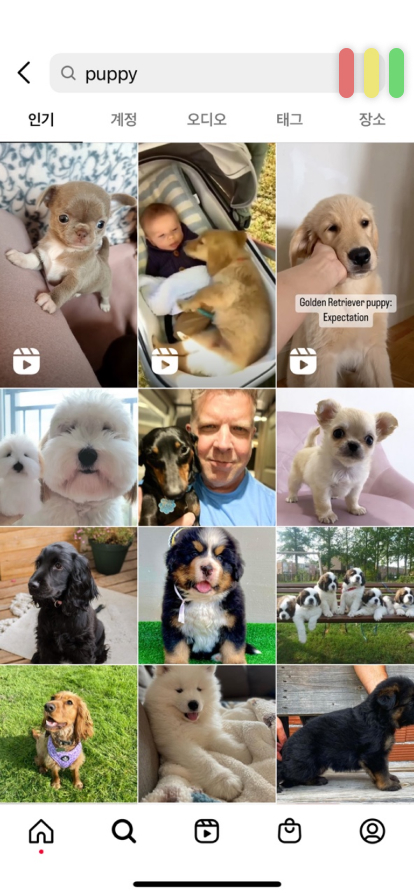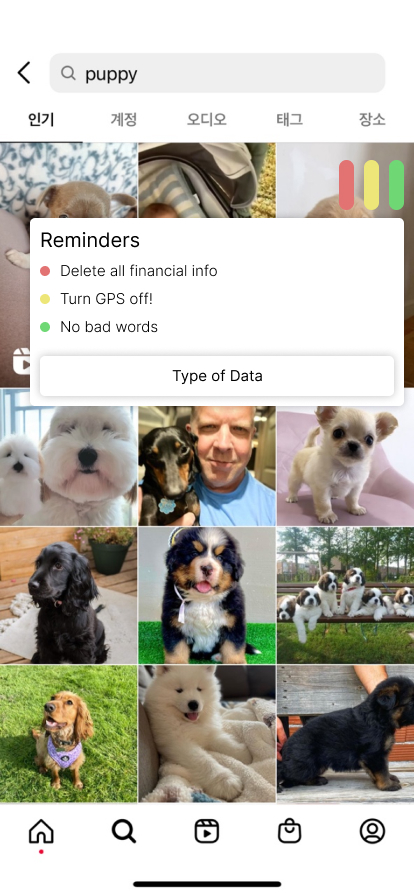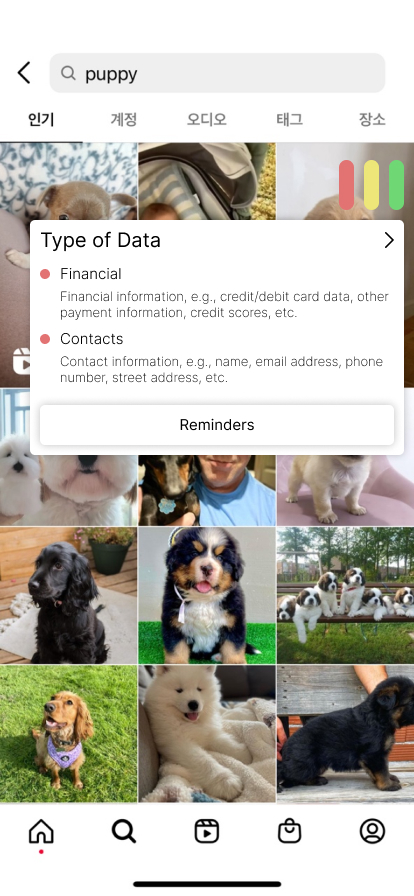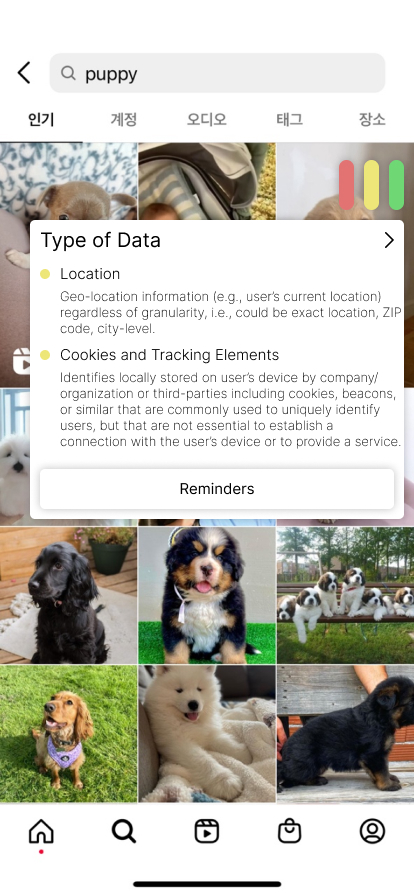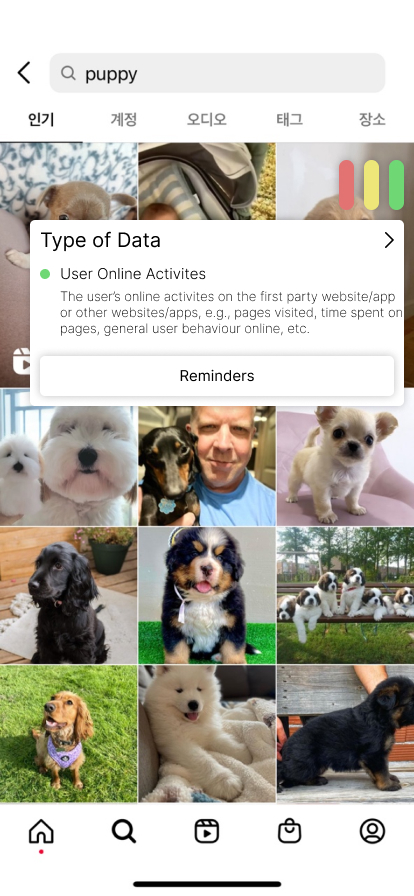 Learnings
The world of data is an extremely complex one that took a long time to understand through research before even being able to begin the first steps into the design process. This case study pushed me to develop various types of workshops and methods to interact with potential end users to fully understand exactly how to deliver to their needs. I was also introduced to various AI platforms that this app would have to rely on in order to help the end-users. These technologies could be used both for good and bad (as seen from the Cambridge Analytica scandal).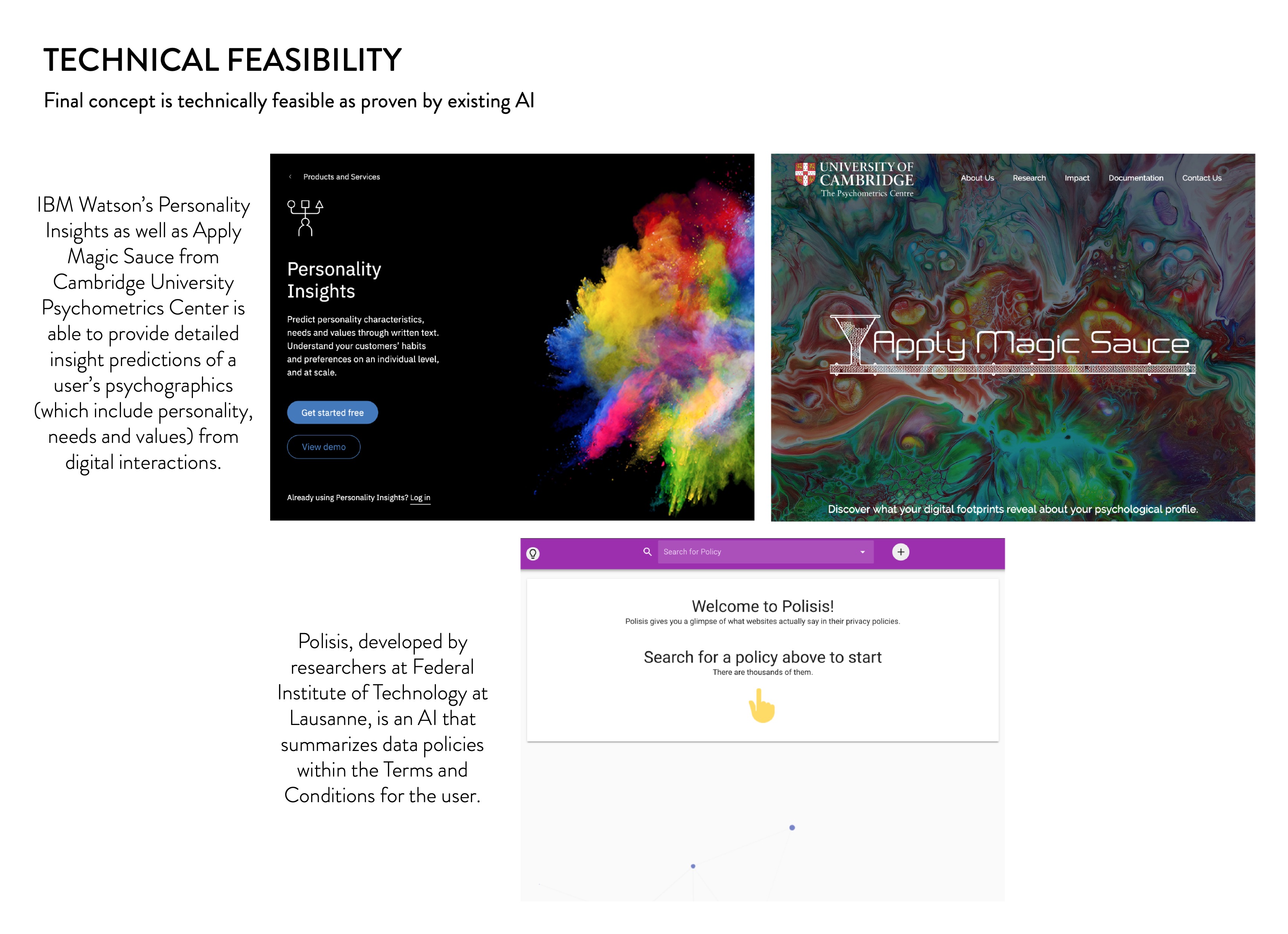 Further Outcomes
After the Global Grad Show, I was approached by a Master of Financial Analysis student at LBS and Investor at CreatorFun to continue working on this project together and make it a reality. We had a few Skype calls to share ideas on how we could progress with this and heavily expressed that she saw good potential in the project and was eager to push it out. Although it would have been a great opportunity for me, I unfortunately had to decline as I had accepted an offer to work at Wecorp as their first designer.
It was good to know that the project was exposed and attracted positive remarks.